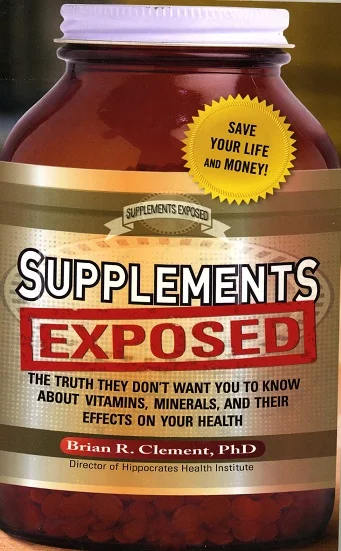 Supplements Exposed – Brian Clement
85.00 lei
Descriere
Supplements Exposed, the truth they don't want you to know about vitamins, minerals, and their effects on your health, by Brian R. Clement, PhD
Nutrition expert Brian Clement explores the various myths that have made supplements a "buyer beware" industry.  Supplements Exposed strips away layers of deception to reveal the truth about what millions of supplement users each year have taken for granted.
This provocative book guides you through the minefield of choices you face every time you buy vitamins and minerals.  It shows you how to decipher product labels that are otherwise deceptive, how to choose naturally occurring (plant-derived) supplements, why recommended daily allowances spread confusion, and much more.
Brian R. Clement, PhD, NMD, LN, is director of the Hippocrates Health Institute in West Palm Beach, Florida.  Brian Clement, who has graduate degrees in both nutritional science and naturopathic medicine, has spent three decades researching and practicing nutrition.  He has traveled to more than 40 countries conducting lectures, seminars, and educational programs on nutrition and health.